---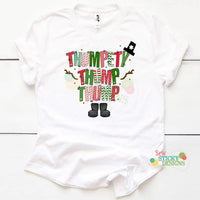 TRANSFER ONLY ---TRANSFER ONLY--TRANSFER ONLY--PLEASE READ BEFORE ORDERING TO ENSURE ORDERING CORRECT TYPE TRANSFER FOR YOUR SPECIFIC GARMENT/ITEM NEEDS.
**A Heat Press is required for all transfers.... IT IS NOT RECOMMENDED TO USE A HOUSEHOLD IRON. It will not work.


***SUBLIMATION TRANSFERS***:

Sublimation transfers must be used with recommended 65% polyester are higher (higher the polyester count more vibrant colors will appear), some do use with as low as 50% polyester count on white and/or light colored garments. Many designs can be sublimated onto other items (Sublimation blanks--mugs, garden flags, etc. please see a sublimation blank vendor site for other options) 

These type transfers CAN NOT be applied to a dark-colored or black garments because there is not white ink used. Where the image appears white, it will become the color of the shirt. White will keep it white, but if you apply to a gray or other color garment, the white colors will be whatever color the shirt is. You can think of Sublimation as being "transparent" in color as the high quality inks are permanently dyed INTO not onto garment. The design color will be altered slightly when you receive sublimation transfer as the true colors when appear more vibrant once pressed. 

General Instructions: (these may need to be adjusted accordingly due to different garment types and heat presses)
– Heat Press temp 385-400° 
– 45-60 seconds
– medium pressure

If you are not familiar with sublimation I recommend you join our facebook group or other sublimation groups for guidance, tips, etc.
Sizes:
Infant size approx 5"-6"
Child size Approx 7"-8"
Adult Approx 10"-11.5
Mug/Cup/Koozie Approx 3" 

All measurements are approximate and will be sized accordingly to the design. If there is a custom size that you need please message us to see if we can accommodate.

***IF WANTING TO ORDER MORE THAN 4 OF SAME DESIGN TRANSFERS PLEASE MESSAGE ME FOR WHOLESALE PRICING** 
Once payment clears allow 2-5 business days processing time ( Most likely 1-3 business days but Holidays are approaching). A press ready high quality image printed on sublimation transfer paper will be mailed to you.

**Colors may slightly differ due to different monitor settings**

Terms of Use:
These transfers can be placed on items to be resold, if you are interested in reselling actual transfers YOU MUST CONTACT ME!!! The digital format is NOT ALLOWED TO BE RESOLD AS SUCH FORMAT, if interested in actual digital format of any of the transfers please contact me to I can direct you accordingly.

*subject to change